Horse Showing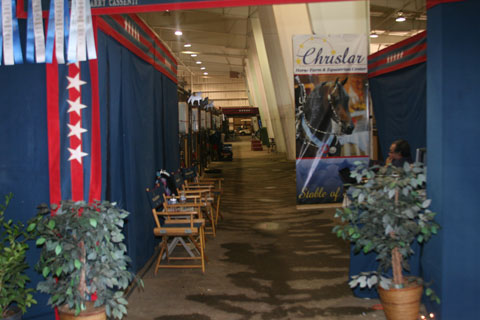 CHRISLAR 2015 HORSE SHOW SCHEDULE
1/2/15
The following is a tentative list of the Year 2015 major competitions we typically attend. If you have an interest in showing, please let us know so that we may advise you as to what shows and classes are appropriate for you and your horse to participate in. Before competing at the Morgan Level Shows, it is important that you become a consistent winner at one-day/lower level shows. For overnight and week long shows, we travel and set up two days prior to the actual start date of the show and we return on the day following the completion of the show. This allows us an opportunity to set up, work with you and/or your horse in the actual show ring prior to the start of the show/classes. Because of these traveling commitments to Morgan Shows, we are unable to provide staff and transportation to support attendance at many one-day shows. However, we do our best to encourage and accommodate all levels of competition for our clients. Please see the year 2015 price list of costs (subject to change based on actual costs) and conditions for attending shows with us under the Chrislar Farm Banner.

** We have dates for some one-day shows if we have interest and the trailer.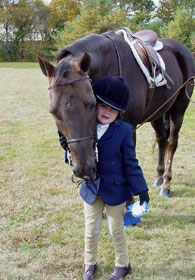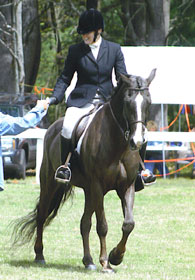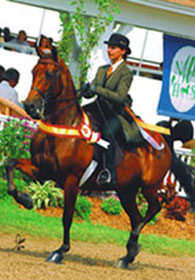 | | |
| --- | --- |
| March 11-14 | TAMPA CHARITIES HORSE SHOW, Tampa, FL |
| April 15-18 | UPHA SPRING PREMIERE, W.Springfield MA (Not School Vacation) |
| May 3 | RRDC Show, Rowley, MA |
| May 21-24 | GREATER BOSTON SHOW, Topsfield,Ma |
| June 19-21 | VT Spring Classic, W. Springfield, MA |
| June 27-29 | Friesian Open Show, Topsfield, MA |
| July 2-4 | MAINE MORGAN SHOW, Topsfield, MA |
| July 20-25 | NEW ENGLAND MORGAN REGIONAL, Northampton, MA |
| August 12-15 | MASS MORGAN, W. Springfield, MA |
| September 4-6 | GRANITE STATE MORGAN, Deerfield, NH |
| September 13 | RRDC Show, Rowley, MA |
| September 16-19 | NEW YORK MORGAN REGIONAL, Syracuse, NY |
| October 10-17 | MORGAN GRAND NATIONAL & WORLD CHAMPIONSHIP 2015 |
MORGAN SHOWS: Exhibitors must be members of USEF, AMHA, NEMHA, UPHA. Show support/trailering is offered to Chrislar customers having horses in the "training" program year 'round. A new horse must be in training for a minimum of two full months prior to a show in order to evaluate the horse/rider to determine if they are ready for specific competition. All amounts due to Chrislar (training/board, farrier, vet, etc) must be paid in full prior to departure for any show, in order to attend and exhibit under the Chrislar Banner. Prices on items may very depending on actual costs for supplies, number of horses attending, etc. The charge for share of facilities is not a refundable item if your horse does not attend a show after show charges have been invoiced and distributed to the other clients attending. It is expected that horses/clients showing/winning under the Chrislar Banner participate in Advertising and Sponsorships and horses/riders to be "turned out" in appropriate riding apparel show sheets, blankets, equipment, etc.) purchased in Chrislar stable colors. (We can order for you). When riding in the practice ring at a major show with us, remember: riders must be dressed appropriately (see our memo "What's required when you go showing").
One-Day Shows: We keep a list of all one-day and local shows on hand and will consider attending should our schedule and your interest permit. We will announce shows that we are able to support. Ask your trainer/instructor about what memberships you should apply for so that you qualify for year- end points/awards.
Good Luck during the year 2015 SHOW SEASON!!! We look forward to
supporting you and helping you achieve your goals and dreams!