Mass Morgan Banquet - Year End Awards
CONGRATULATIONS to the Morgans and Chrislar Exhibitors who took home Year End Awards from the Mass Morgan Banquet!!! Looking forward to another successful 2015 season! Good job everyone!!!!

Taylor Welch, "Renaissance Espionage" Jr. Ex. Hunter Pleasure Champion.


Emily Lloyd, "MSV Sein' Double" Youth Western Pleasure Champion


Ellen Atkinson, "Dantree Answer The Call" Youth English Pleasure Champion.

Other horses under the Chrislar Banner in 2014 were: "Comoshun's Legally Blonde" & "MEM Virtual Insanity"
A Great Evening at the Annual RRDC Awards Banquet
Chrislar Farm enjoyed a great evening at the Annual RRDC Awards Banquet recognizing the achievements of students aboard those Chrislar lesson horses who won high point awards for 2014!!!
Chrislar horses who took students to the RRDC winners circle: "Comoshun's Legally Blonde" (aka: "Classy"); UVM Hightide; Hylee's Pandora; HVK Bold Venture (aka: "Beau"); WWR Rocket Man (aka: "Rocket"); GDT Miss Jubilant (aka: "Missy"); Merriehill So Magnificent (aka: "Maggie").
Current students please check with your instructors to see how YOU can get into the show ring under the Chrislar Banner this year!!!!
Lots of Snow & Lots of FUN!
Busy WINTER with tons of SNOW, but we continue to have lots of FUN!!! Photos Saturday, Feb. 21, 2015
TEAM CHRISLAR enjoyed a very successful year on the New England Morgan Circuit!!!
Winning horses competing under the "Chrislar Banner": Dantree Answer The Call; Ferretti; MSV Sein' Double; Renaissance Espionage; MEM Virtual Insanity. The group enjoyed a nice evening out with many Morgan Friends looking forward to the 2015 Show Season!!!
CONGRATULATIONS to Christie Little, Harrington, DE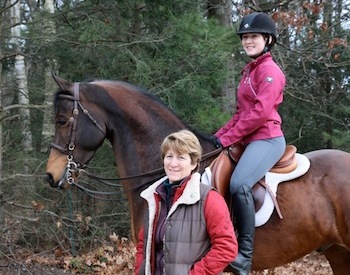 Christie and her Mom (Dr.Sharon Little, DVM) purchased her the handsome "Legacy's Leader"!! This is one nice horse/rider combination for the 2015 Show Ring! Christie will be a "STAR"!!!
MSPCA Horses Helping Horses Beach Ride October 26th
CHRISLAR FARM participated in and supported the MSPCA Horses Helping Horses Beach Ride, Sunday, October 26th at the Salisbury Beach Park Reservation, Salisbury, MA. The ride was well attended with over 200 horses riding the beach in the sunshine!!! Lunch was provided by MSPCA following the ride to all participants. We had an opportunity to see many horses that were purchased from Chrislar Farm, and enjoying visiting with many horsey friends who also participated in the event!!
Morgan Grand National & World Championship Horse Show in Oklahoma City
CHRISLAR FARM enjoyed a great show and lots of FUN at the Morgan Grand National & World Championship Horse Show in Oklahoma City!! In addition to TEAM CHRISLAR, we shared the week with Jane Belleville, Whispering Belles, MA; Childers Show Horses, Curtis Childers, VT; Judy Martin, Vigilmar Stables, Ontario, Canada; Kristina Vine, Wind Wind Stables, CT; and Josh Merritt, Meadowmere Farm, VT. Each and every rider enjoyed a successful 2014 show season qualifying them to compete in OKC. Everyone helped one another and cheered each and every one on!!!
More OKC Grand National & World Championship Horse Show Photos
New York Regional Morgan Horse Show
CHRISLAR FARM returned from a week at New York Regional Morgan Horse Show in Syracuse, NY. "Team Chrislar" enjoyed a great week of competition, chatting with friends, and having FUN!!!
We enjoyed, Trainer Joanne Galvin/Deer Run Farm and her student Jessa Lynn Dandurand and her Family joining us for the week.
Chrislar's Ellen Atkinson made the trip out to compete with "Iron Forge Varsity Blues" and "Ledgefield Leonidas" ... Pam Atkinson joined us too. We had a great time visiting with Judy & Tom Vassie & "Bentley"!!! Our annual dinner at Scotch & Sirloin for steak and lobster tails topped off the trip!!!
More NY Regional Morgan Horse Show Photos
Chrislar's Afghan Hounds on Animal Planet!!!!
Chrislar's Afghan Hounds CURRENTLY APPEARING on Animal Planet's TV Show "Dogs 101"!!! Each hour long TV segment of this series previews five different breeds ... watch for the segment with the AFGHAN HOUND!!! The shows will rotate throughout the year with re-runs later in the season as well.
Click here to view the show online

"Tasha" having the Doggie Cam installed
Chrislar's Morgan horses in a Ralph Lauren Advertisement
Chrislar's Morgan horses were models in a Ralph Lauren advertisement for the Fall Collection. at the Crane Estate in Ipswich.
See photos and read more about it.
Chrislarwear - great gift idea!
Gift Certificates and Chrislarwear (Windbreakers, Winter Jackets, Winter Vests, and other apparel t-shirts, sweatshirts, golf shirts) make great gifts for Birthdays, Anniversaries and other occasions!!!!
Openings for Private and Group lessons!

Openings have become available for PRIVATE LESSONS due to students graduating into Group Lessons. Group Lessons have openings for riders with some experience!! Great exercise, stress relief, and FUN ACTIVITIES!!!!

Our Staff

Manager: Larry Cassenti. Trainers: Chris Cassenti and Lynne Pomerleau.

Instructor/Assistant Trainer/Caretaker:

Cathy Caruccio, Jackie Medico, Ann Walker, Sarah Keyes, Nicole Grainger.

Farrier: Butch Saunders.

Veterinarian: SRH Veterinary Services.

Dentist: Gary Saccocia.


(Staff biographies)

NEED ADVICE? HAVE QUESTIONS? PLEASE KNOW THAT CHRIS, LARRY & THE ENTIRE STAFF ARE HERE TO SERVE YOU!