Horse Leasing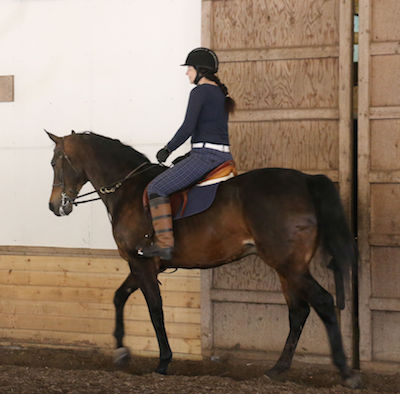 As your skills advance and your interest peaks, you may take advantage of the opportunity to lease a horse of your own. If you are an intermediate or advanced level student who is riding regularly in our group riding lessons, you may full lease or half lease Chrislar owned horses. The horse leasing and showing program allows you to work with your leased horse in pleasure riding, local shows, scheduled recreational rides in the state forest or on the beach, and in scheduled farm shows and clinics.
While in the horse leasing program, you continue weekly lessons with the added benefit of practice rides and competition on your leased horse. This program is recommended for those students who are considering buying a horse, but are not ready to take on the costs associated with the purchase and resale of the horse until they gain practical ownership experience. Horse leasing also provides the novice the opportunity to accelerate their skills, confidence, and experience that horse ownership requires without many of the upkeep costs involved. For example, Chrislar Farm assumes costs for training, insurance, farrier, and vet services and will provide the means for you to get experience at local shows competitions and clinics. Periodically, we have higher caliber, privately owned horses qualified to compete at major shows that may become available for lease.
Should you decide to purchase a horse of your own, our professional staff will work closely with you to locate the horse best suited to your interest, capability, and goals. Our knowledge is essential in helping negotiate the right horse for you at a reasonable price. After your horse has been selected and purchased, we will assist you with transportation to Chrislar Farm where you will continue to work under our guidance toward your fullest potential.
Visit this horse leasing rates section for additional details on leasing a horse.