Testimonials
Many thanks for all that Chrislar has brought to my Family. You have built a business that provides the technical expertise, experience, challenge and support that leads to success.
I have worked with all of the talented instructors at Chrislar and steadily progressed in my knowledge of riding, horses and showmanship over the past four years. You, Larry and your professional staff provide a balance of knowledge, support and "push" that ultimately led me to purchase MY OWN Morgan horse with your assistance, "Gulfwind Centerfold" (aka: "Lucy"). Yes, You identified the perfect horse for me and with the continued dedication and training provided by the Chrislar Team, we have come so far!! Those same qualities have fostered by daughter's love for horses as well.
The ultimate "gift" of Chrislar: The deep friendships I have made with the people there who support one another in the barn and in life. It truly is special! I recognize and appreciate the hard work and dedication that goes into making Chrislar Farm the amazing place that it is. Thank you for always being there!!
Patti Murphy
---
Chris and Larry: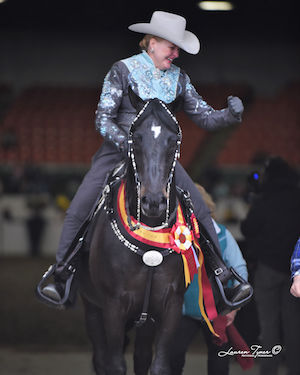 I wanted to take a minute and THANK both of you for such a warm welcome into the Chrislar Family. I think Onyx expresses it best in the picture, how much FUN we both are having. Every day is a new one and we are ready to embrace whatever is ahead of us.
As my journey began with a dream of going and competing at Morgan Grand Nationals, I knew it would be a lot of hard work! I remember the drive home after telling Chris the horse I was looking for as an "investment" and what my goals were. Rather than dismissing it as chasing a childhood dream, Chris' immediate response was "how can I help you with that". The rest of it seemed to fall in place. Yes, there is hard work but to my surprise, Onyx and I are having FUN doing it. I can't THANK You enough for embracing my dream; turning it from a dream into a reality.
Your team is absolutely wonderful, always happy and encouraging. They take genuine care of not only the horses but in how we are both doing. When I walk in and see only smiles or after a ride to hear "what a great ride you had", they just brighten my day. Their experience and skills are so clearly evident and they enjoy coming to work and making everyday a GOOD day!
As the Christmas holiday break came, I was able to meet all of these wonderful young ladies! What impressed me the most was their sense of "family" for everybody at Chrislar and that all are well-spoken, genuine, and personable. Everybody clearly has a passion for riding and being with their horses, but their concern and respect for each other is inspiring. They welcomed me "the elder stateswoman" into their circle, cheering me on in my lessons and making me feel that I am in the right place and moving forward. Truly a wonderful feeling!
Chrislar's tagline is "Stable of Stars". Originally, I was thinking it was a great and catchy tagline. The more time I spend here, the more I realize that it is about the people who are in the Chrislar family. They are all stars in who they are and supporting and caring for others. You are the true guiding star for many, not only for helping and supporting them in their passion for horses but also for inspiring them to be better friends, good sports and setting examples for other and supporting those around them. You truly do make dreams come true and I am having the time of my life!
All my best,

Sis Bergeron Allen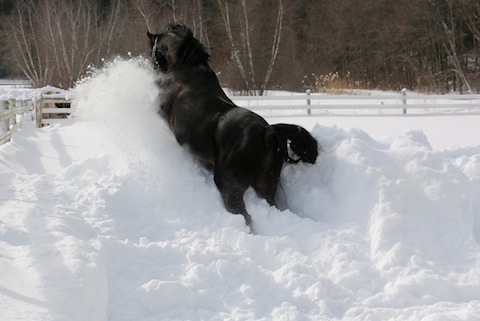 ---
Hi Chris,

I just wanted to send you a quick message. We don't know each other (though I do have a mare Holly Butterman bred now and I'm sure you're friends). You judged in New Brunswick at our club's Morgan/Arab show a few years ago and you said something that has stayed with me. I was showing my Arab (crazy me bought an Arabian after always having Morgans), and she was being a goof and I was having an awful time. I think I was a combination of terrified and embarassed at how worked up and silly she was and you said, 'She is a lovely mare, give her a few years'. As small as that seems, it kept me going into the next class when I wanted to give her away and go home!

At the end of the show you said, 'See, she's getting better!" Which I think meant I managed to get her all the way around the arena. Well I have never forgotten what you said and now, years later, she is a great and reliable show horse that wins quite a bit. So, thank you for that little moment you took to speak to us. I wish there were more judges and coaches out there and if I lived near MA I would riding at Chrislar!

Natalie
---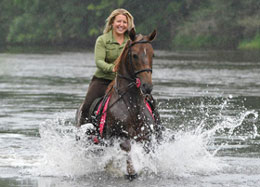 I just wanted to Thank You for your encouragement and wonderful words! ...it really means so much to me. Your support you have given me through the years has been such a special thing to me and I just wanted to say THANK YOU!!
I hope to be seeing you soon but I will truly miss seeing you at the shows. It's going to be an odd thing not to be driving to Springfield now!!!
Hope all is wonderful with you!
Suzanne Haberek
---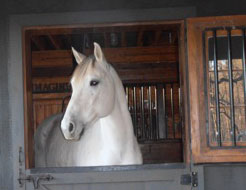 I LOVE this horse so much!
I Wanted to send you a "Sneekers" picture I took one morning before turning him out. I can't tell you how much I LOVE this horse. I am SO glad that we found each other. I have him stabled for the winter at a barn with an indoor where some of my old boarders are and it's just a great bunch of people. Lots of fields for long gallops and trails through the woods. He is a happy boy and I am a happy girl!! Hope all is well with you. I hope you don't mind my updates but I am so greatfull that you found him and I am so blessed that I was fortunate enough to end up with him.
Lenore
---

I have loved horses for as long as I can remember. I rode for many years when I was young but life got busy and my dreams had to make way for reality. The passion never waned however and this year, after having two wonderful babies in two years and trading my professional life for motherhood, my husband wisely observed that I would need to fulfill myself going forward and would be all the better at my new job if I remembered to be a person as well as a mom.
Enter Chrislar. I stumbled on it almost at random and I honestly can't believe my luck. To say I recommend this farm would be a gross understatement. I challenge anyone to find the equal of Chrislar in any way - staff, facility, horses and even clientele all have this way of making you feel like you were born to ride. They quite literally 'had me at hello', Vicky making me feel comfortable and welcome from the very first phone call.
I could spend an entire page just raving about Vicky as instructor. I've watched her with the small children and it makes me want to bring my two year old up for a ride as I know how well looked after she would be. Vicky has the unique ability to really cater to the individual needs of students and to understand not only their riding goals but how they will best learn and grow as human beings. She quickly realized I am an intense person with the propensity to take myself too seriously and so she makes me laugh while challenging and teaching me in the same moment. As a teacher myself, I know how rare a gift this is.
Now that I've progressed to group lessons, I have made new friends with women who, like me, have learned the value of taking time for themselves and know there is no better environment in which to do it.
I would like to thank Chris and Vicky and everyone ( including the fabulous horses) I have crossed paths with at Chrislar. You are responsible for the radiant face I come home with after each ride that my husband refers to as "priceless".
Thank you for a dream come true.
Marissa Elliott
---
Joan McDevitt, Sales Manager, Horsemen's Yankee Pedlar
"Your ears must have been burning yesterday. I was sitting with a client of mine going over some ideas for her advertising. (Nancy Ciesluk of Cerulean Farm in Millis) I was telling her about you and what a wonderful ambassador of the Morgan breed you are and over-all great (horse) person.
So here I am, going on and on about you when she gets up from the kitchen table and walks over to the counter and comes back with your business card! She told me how kind and supportive you were at the Massachusetts Farm Bureau Federation Equine Advisory Committee meeting. What more can I say.......a friend in need is a friend indeed. I'm telling you Chris, they're going to have to erect a statue for you one of these days."
---
A note from Angie & Keith Haenel, Bedford, NH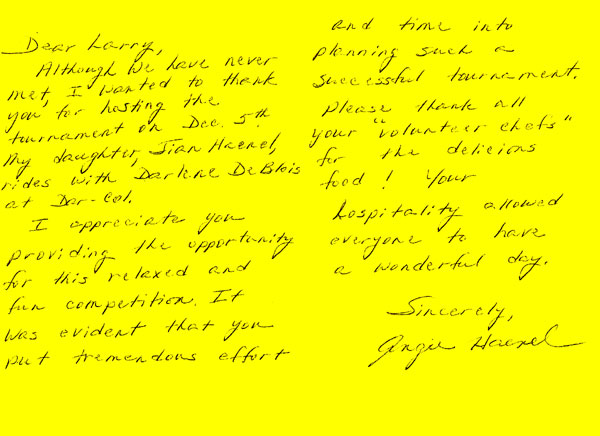 ---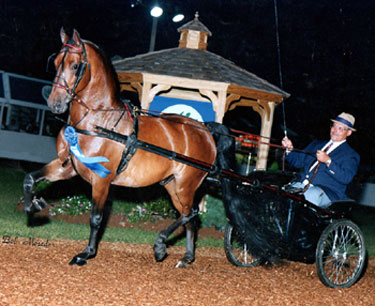 Kevin has been a loyal client and close Friend of Chris & Larry since 1978 when he responded to a Chrislar ad to purchase his first horse.
"The friendship we have kept over the years is like Family. We all support and help one another in and out of the show ring. I have had the opportunity and have enjoyed taking an active part in the growth of the Farm and my own growth with horses over the years. Of course, I always remember Chris telling me that the first horse you purchase won't be the only horse you'll ever own."
Kevin has competed successfully Nationally in the Harness Division at major shows for many years and has made many friends across the country along the way as a result of the show ring experience. Kevin enjoys helping out at the Farm and helping students with their horses and THEIR HOMEWORK!!!
Kevin Solimine
---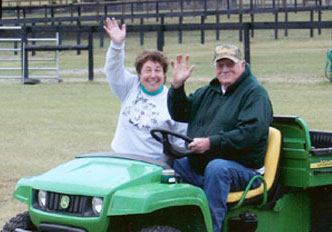 "We purchased our first Morgan from Chris in 1982 and we now operate a modest Morgan breeding farm. It was this introduction to Morgans that opened all doors for me and with continued Chrislar support/ consultation and a lifetime friendship. The infectious spirit at Chrislar invades your whole life experience. Not only do they care for your and your horse at horse shows, they insure that you are "enjoying" this thing called "Horse Show Fever"! At Chrislar Farm, everyone seems to have this addiction and just can't wait for the next show or next show season!"
Ann and Pete Smith of Triagn Farm Morgans in Ocala, Florida say:
---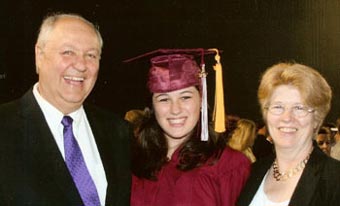 Janis and Charles Jenkins, whose daughter Katelyn started in the lesson program years ago and who purchased a Morgan Horse from Chrislar, are most impressed with the meticulous care and upkeep of the barn and horses.
"Chris and Larry have always encouraged us to take on new challenges and try new things" While Katelyn competes regularly at the Major Morgan Shows across the country, her mom Janis enjoys heading up the "Rising Stars Morgan Youth Group" at the farm and Chuck enjoys working around the farm with Larry. The entire Jenkins Family is totally involved in Farm activities and enjoys the extended family!!
---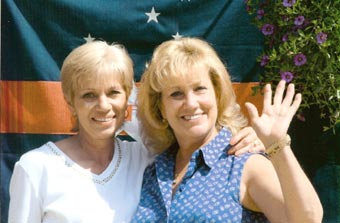 A renewal of Life and Friendship (from Camille Lovasco):
Dear Chris, Larry, Staff, Clients, Students AND OF COURSE, all the horses at Chrislar Farm:
There are times in life when a devastating loss can turn your whole world upside down and it becomes very difficult to find peace and happiness within each day. I feel compelled to let you all know what a major role you have played in helping me achieve the goal of renewing my life.
Chris, I am so truly grateful that we were able to reconnect this past year, thanks to our mutual friend Patti. It has been so exciting to get caught up on our lives from many years ago to now. You know how much I observe and what I continue to see over and over, is the professionalism that is displayed whether I am watching Chrislar Staff at a horse show, training different level horses at the farm, the care given to each horse, or the instructors giving lessons (including getting me back in the saddle again), is remarkable. Everyone has what it takes to make it successful and also enjoyable. You all go the extra mile!!!
I absolutely love watching the smiles on the students faces, from the youngest on up to us further along in years. I always knew horses were healing, but; just as important, are the horse people associated with them. I extend a heartfelt thank you to all for allowing me to be a part of the "Chrislar" extended family. I can't even put into words the joy and happiness I experience when I am there. I wish everyone continued success. When you do the best you possibly can, then success comes with it! To all who feel as I do, and those who would like to, "Ride baby ride."
Camille Lovasco
Georgetown, MA
---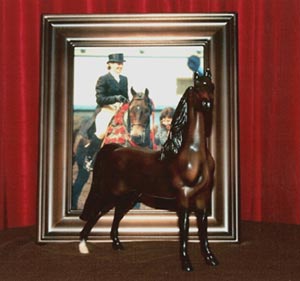 Chrislar donated a signed and numbered UVM Valcour Peter Stone Model to the NEMHA silent auction. Joyce Libby, the winner, was so excited and let Chris know Valcour would be proudly displayed...
I want to share with you that I am now the proud owner of #333!!! He will be displayed proudly in my home on a mantle, on my wall made specifically for him. Along side of him in a frame will be the facts on the model which you sent along with him. Thank you for your generous donation. Being a Morgan lover myself I am so proud to own this.
---